A recent survey with 16,000 participants that was conducted by US News & World Report, BAV Consulting, and the University of Pennsylvania's Wharton School of Business showed that Canada was the #2 best country for 2016.
Germany fell in the #1 spot, the UK was #3, the United States was #4, Sweden was #5, Australia was #6, Japan was #7, France was #8, The Netherlands was #9, and Denmark was #10. Canadian Visa Expert is an immigration service that assists foreign nationals who want to move to Canada to live and work.
This worldwide survey measured sixty-five different characteristics that were placed into nine large categories including cultural influence, quality of life, adventure, heritage, power, citizenship, entrepreneurship, and movers. Each country was ranked for each category as well as the sum of their points. Visit the Canadian Visa Expert website to learn more about Canada and why so many foreign nationals are moving there.
"Adventure" refers to the climate of the country and if it is considered a friendly, fun, and beautiful country. Canada ranked #15 for Adventure.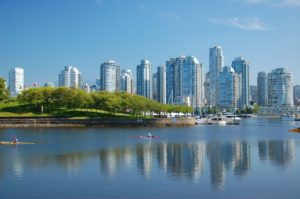 "Citizenship" determines the importance of trustworthiness, distribution of political power, gender equality, progressiveness of the country, level of religious freedom, and respect for property rights. Canada came in the #2 spot for Citizenship.
"Cultural Influence" refers to the country's ability to be fashionable, modern, prestigious, happy, and have significant cultural entertainment. In this category, Canada was #11 according to the report.
"Entrepreneurship" is a country's favorable condition for starting a business, including technological expertise, level of innovation and entrepreneurship, development of its infrastructure, skill of its workforce, legal framework, and the ease to access capital. Canada ranked #5 for Entrepreneurship. You can depend on Canadian Visa Expert to provide assistance if you are interested in moving to Canada to start a new business.
"Heritage" of a country is good food, cultural attractions, and rich history. For this category, Canada was #29.
"Movers" refers to how special, dynamic, or unique a country is. Canada was #34 for Movers.
"Open for Business" is the bureaucracy of a country, if its tax environment is favorable, transparency of practices within government, level of corruption, and the cost of manufacturing. Canada fell in the #3 spot for this category.
"Power" discusses the strength of a country's military, political and economic influence around the world, and global leadership. Canada was #11 for Power.
"Quality of Life" is the extent that a country boasts a good job market, family friendliness, affordability, stability both politically and economically, and has a solid health and education system. Canada ranked #1 for this category.
Canadian Visa Expert has experienced vast numbers of foreign nationals who want to move to Canada because it is one of the best places in the world to live and work. Contact them today for information!