About Canadian Visa Expert
At Canadian Visa Expert, we pride ourselves on working with authorized immigration consultants to provide professional services to those who want to get a permanent resident visa to Canada. Moving is generally a difficult process, but when you add the visa procedure, it can truly become overwhelming. That is why the immigration consultants who we work with help our clients find the right visa, become knowledgeable about the Canadian point system, and help them understand how their particular profession is assessed. Most people who are seeking to move to Canada do not have previous knowledge about these issues, which is why we stand by our clients throughout the process to help make it easier and more efficient for them to complete.
We, Canadian Visa Expert, want your immigration process to be as easy as possible, which is why we have created a process for applying for a Canadian visa. Here are the steps:
Eligibility Assessment – Enter your details on our assessment application form and the immigration consultants will evaluate your best visa option.


Application Preparation – Your documents will be checked and other preparations will be made before filing your Express Entry profile.


Application Submission – Your Express Entry profile will be created and, after you received an invitation to apply, your visa application will be filed correctly.
One way that Canadian Visa Expert is able to help with your immigration process is by providing the services of professionals who are accredited, immigration consultants. The certified professionals that we work with are here to help you:
Determine your eligibility

Fill out your application

Give advice regarding the best Canadian visa for your situation

Answer your questions throughout the procedure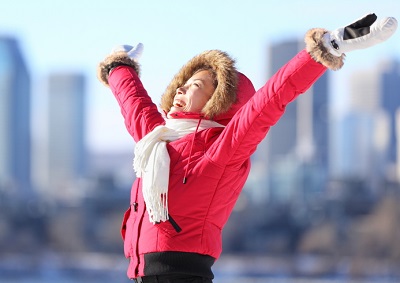 Sensitive to Your Financial Situation
CanadianVisaExpert also values the financial situation of each client. In our quest to be as helpful as possible, we provide individualized service to each customer. We do not cast all clients into one mold, because we know that every person and family has their own unique set of circumstances. We are not affiliated with the Canadian government, so we can work with you in a more flexible manner. This includes helping you with your payments for our services. We will allow you to pay as you go, making it easier for you to make your Canadian move possible.
Here at CanadianVisaExpert, we take our job very seriously. We know that our clients have hopes and dreams for immigrating, so we make sure that the immigration consultants who we work with have the skills and knowledge necessary. This includes understanding the Canadian visa process and immigration policies while also providing you with solutions to general questions along the way.
During the Eligibility Assessment process, the immigration consultants who work with CanadianVisaExpert will seek the best option for you to obtain a Canadian permanent resident visa. Part of that process includes staying in touch with you to give you updates on the status of your profile and/or visa application.

Why Canadian Citizenship?
Top-ranked living conditions –

Canada

always ranks as one of the best places on Earth to live.

Strong economy – Canada has one of the world's strongest economies and is a member of the G-7 and OECD.

Great place to retire – Canada offers immigrants benefits including a state pension.

Top of the line healthcare –

Canada's

healthcare system is mostly free and publicly funded.

Educational opportunities – Canada offers outstanding educational opportunities.
Your One-Stop Place for Excellent Service
At Canadian Visa Expert, we understand the risks that are involved in the immigration process. We don't want you to go through this experience alone. The expense and time can be frustrating, particularly if you run into any problems. That's why we work with authorized immigration consultants who can assess your best visa option and guide you during the application process, to avoid mistakes and make the process easier for you. 
Canadian Visa Expert TV - Watch To Learn
Why Immigrate to New Brunswick?
The 5 Phase Process for Canadian Worker Visa
Canadian Visa Expert Twitter Page