Philanthropist and business owner Salma Lakhani has been named Alberta's Lieutenant-Governor
Lakhani will be the first Muslim Lieutenant-Governor in Canada's history. Lakhani will replace Lois Mitchell as the Queen's representative in Alberta. Born in Uganda, Ms. Lakhani has an honors degree in clinical biochemistry from the University of Manchester. She was born in Uganda, and has lived in Edmonton for over 40 years, owning and running an early childhood education center.
Ms. Lakhani has been recognized for mentoring students with English as a second language and helping to steer a committee with a goal to help underprivileged women receive access to education. There are many opportunities in Canada for immigrants. This welcoming country prides itself in providing help for newcomers wanting to make a difference.
If you are considering relocating, contact Canadian Visa Expert for help with the immigration process. Their experienced team of professionals will answer any questions you have and provide you with the options best for you and your family.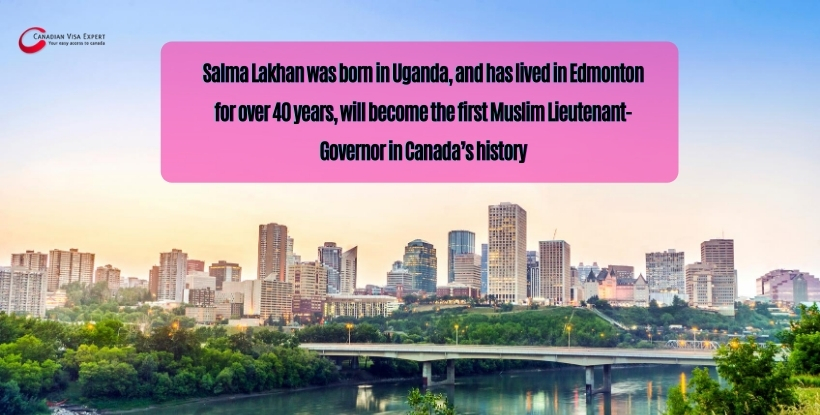 Ms. Lakhani was awarded the Alberta Centennial Medal for outstanding achievements in 2005. In 2012, she was given the Elizabeth Diamond Jubilee Medal highlighting her service to the country. Prime Minister Justin Trudeau said, "Ms. Lakhani is devoted to supporting people in her community, from new immigrants and young people to women and families." As the highest-ranking officer in the province, the Lieutenant-Governor has several official duties.
The many job opportunities, exceptional healthcare, and welcoming culture of Canada make it a great place to call home. Contact Canadian Visa Expert for help obtaining a visa to live and work in the country. Call today!