For 30 years, Maclean's has ranked Canada's top universities to provide valuable information to help students choose the best university for them
The various universities are placed in one of three categories to differentiate the types of learning institutions, diversity of subjects offered, levels of research funding, and graduate and professional programs. Primarily Undergraduate universities are smaller and have fewer graduate students and programs. Comprehensive universities have a large amount of research activity and a wide array of undergraduate and graduate-level programs, along with professional degrees. The Medical Doctoral category offers an expansive lineup of Ph.D. research and programs. The universities in this group all have medical schools.
Canada is home to one of the best education systems in the world. Contact Canadian Visa Expert to learn more about how to live and learn in this diverse country.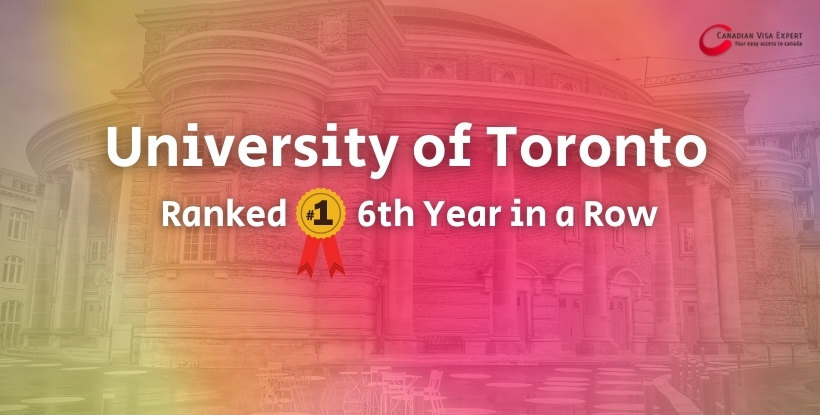 The University of Toronto has ranked number one for the sixth year in a row. The school, close to 200 years old, is the seventh oldest university in the country and was founded by a King George IV royal charter. The research at the university has been current with worldwide events. Less than a year after the Spanish flu first showed up in Toronto, a cough medicine to help with the cough was created by a U of T alumnus, William Knapp Buckley. Today, the college supports over 30 research projects to join the global war against the COVID-19 pandemic.
Contact Canadian Visa Expert and apply for a visa to study and live in Canada. This "education superpower" welcomes international students and gives them many opportunities to learn like no other country.