After becoming parents, Jasper Davis and his wife decided big city life with long commutes was not for them
They began looking for jobs close to their home. Davis took a job at a business incubator for innovation and technology firms located in downtown Oshawa. He loves the sense of community in his town, where he has a ten-minute walk to work. Someone living in Oshawa and driving into Toronto to work spends around 690 hours a year commuting, which is equivalent to three working months.
Canadian realtors have seen an increasing interest in rural or suburban communities outside of the larger cities, due in part to the 'affordability crisis' in urban areas. The pandemic fueled the move to rural areas even more, where people feel safer.
If you are considering relocating to Canada, contact Canadian Visa Expert. Their team understands the challenges of applying for a visa to Canada by oneself. Their goal is to make sure anyone wanting to live in Canada has the best opportunity to do so.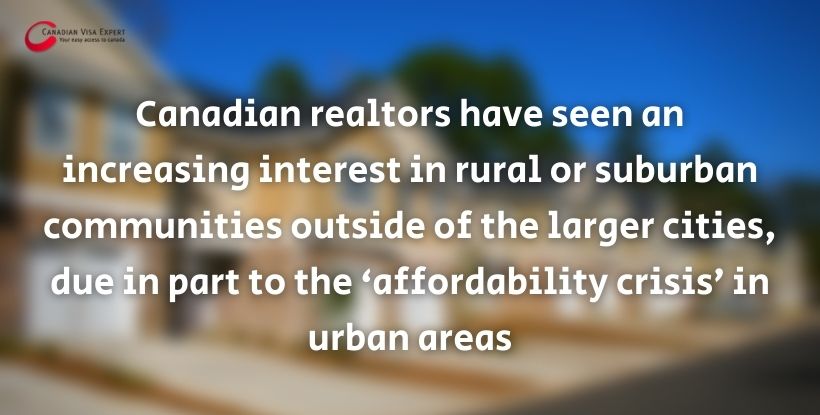 The areas outside of Toronto have not only affordable housing, but also have competitive work opportunities. Three of the top spots in a list of Ten Cities for Job Searches Outside of Toronto were Belleville, London, and Oshawa. The manager of economic and strategic initiatives, Karen Poste, said, experience shows some of the motivating factors for working in smaller cities are safety, more affordability, and more lifestyle and family amenities. 
If you and your family dream of living in these welcoming communities, contact Canadian Visa Expert today. They will walk you through the stages of immigration to Canada.