The labor market in Canada is roaring back to life after the government has lifted lockdowns. The country's economic resilience to the second wave of the global pandemic is shining through. According to Statistics Canada, close to 260,000 jobs were added in February 2021, far ahead of the predictions for a 75,000 increase. February was the first month of gains since November 2020, when the government implemented a new set of rules to stop a surge in the virus. Unemployment fell to 8.2 percent, the lowest from the beginning of the pandemic. If you are considering moving to Canada for a better life experience, contact Canadian Visa Expert for help apply for the required visa. Their team will walk you through the process.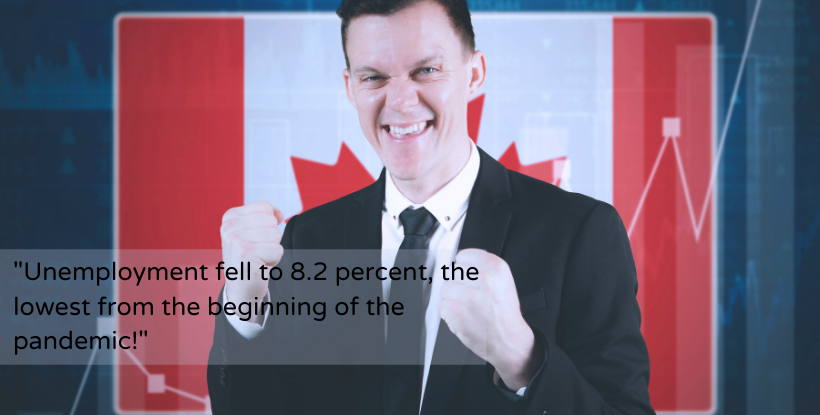 The latest numbers prove how well the Canadian economy dealt with closures in December 2020 and January 2021, making strong expectations for a robust rebound the rest of the year. The stronger than expected output data shows how Canada averted the crisis economists had anticipated over the last quarter. A chief economist at the Bank of Montreal said the large February jobs increase is a nice surprise, reinforcing the theme that the economy has fared better than expected over the challenging winter.
Canadian Visa Expert has a team ready to help you see your dream come true of living and working in Canada. The many job opportunities and great healthcare make Canada an incredible country to raise your family. Their five-step process makes applying for a visa simple. Contact them today!