Canadian immigration is a process that must be done correctly at each stage of the procedure to have the highest likelihood of success.
Thousands of people apply for a Canadian visa every year, but only those who meet all of the eligibility criteria and complete all of the stages according to the governmental regulations will be allowed to move to Canada. Therefore, if you and your family want to live in Canada, here are some steps you can take in order to increase your chances of receiving a Canadian visa.
First, it is important to know which Canadian immigration program you should apply for. Canada's government has established several Canadian immigration programs, designed for different purposes and various categories of immigrants, and each of these programs has its own eligibility requirements.
For example, there are Canadian immigration programs for skilled foreign workers whose occupations are in high-demand in Canada. There is also a family sponsorship program which offers a Canadian visa to eligible family members of citizens or permanent residents of Canada.
How can you know which Canadian immigration program you should apply for? The certified Immigration Consultants who work with Canadian Visa Expert can evaluate your relevant details and provide you with a personalized assessment of your eligibility for immigration to Canada.
Second, it is crucial to correctly complete each stage of the Canadian immigration procedure. The stages and requirements will vary depending on which Canadian visa program you are applying for. In most cases, you will need to prove that you have satisfactory English or French language abilities as well as good health and character.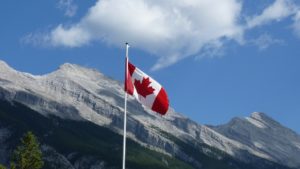 Skilled foreign workers applying for a Canadian visa will often have to receive an Educational Credential Assessment (ECA) and file an Express Entry profile for immigration to Canada. The Canadian visa application needs to be completed and submitted correctly with the required documents and various fees must also be paid.
This may seem a bit complicated, but the experienced professionals at Canadian Visa Expert can simplify this process for you. The Canadian Visa Expert team can explain what you need to do, make sure your forms are filled out accurately, and answer your questions.
Many people have been guided through the immigration process by Canadian Visa Expert and given the chance to move to Canada. If you would also like to live in Canada and want Canadian Visa Expert to help, click here!