Job openings in Canada have passed the one million mark, which is a sign that companies are being challenged finding enough workers. In September 2021, there were 1,014,600 open positions, reported by Statistics Canada, which represents six percent of all jobs. Food services and hotels have the highest number of unfilled jobs at 14.4 percent. The newest report is showing labor shortages are increasing as companies are trying to hire while the economy is recovering from the shutdowns. A professor of labor economics at the University of Waterloo said there are now 0.8 jobs available for every person seeking a job in Canada. That is the largest number dating back to 2015. Now, is the time to apply for a job in Canada.
Canadian Visa Expert will provide you with information about the various visa types. It will save you time and energy when applying for a visa to live in Canada.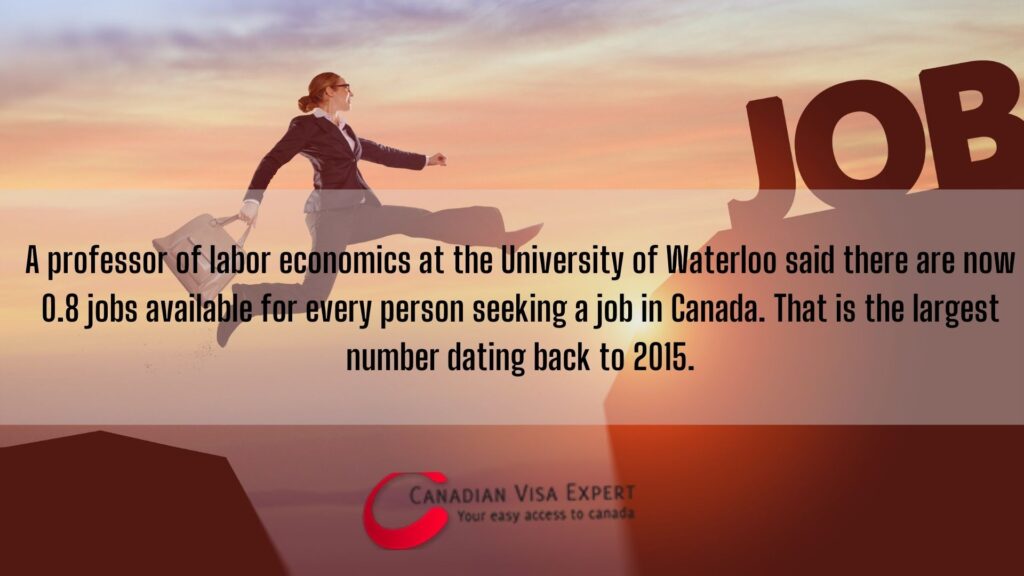 The US has 1.4 job vacancies for every job seeker. Even with the large jump in the Canadian job market's tightness in 2021, it is modest compared to the United States. The US is trying to combat the challenges with large wage gains at the bottom end of the distribution. Earnings in Canada were up 2.6 percent from one year ago, according to Statistics Canada.
Canada is a land of opportunity for newcomers. Immigrant families thrive in the country. For more information about immigration, contact Canadian Visa Expert. Our team cares about you and your family.