In Ottawa, Canadians found a way to celebrate Canada's 153
rd
year, although formal celebrations were canceled due to the pandemic
For the first time in many years, Parliament Hill was not the site of the nation's biggest party on Canada Day. Neighborhoods, beaches, and parks were full of people showing their Canadian pride. Emma Thom and Erin Blanchette enjoyed the sunshine while trekking over the Alexandra Bridge from Quebec on the special day. Crystal Wasney, her son Colton, and their extended family said the day is about making the most of the time we have together. They spent the day playing sand volleyball. Canada is a land of adventure and opportunity.
If you and your family are considering relocating to this welcoming country, contact Canadian Visa Expert. Their team of professionals will provide you with the best option when choosing the proper visa. Contact them today!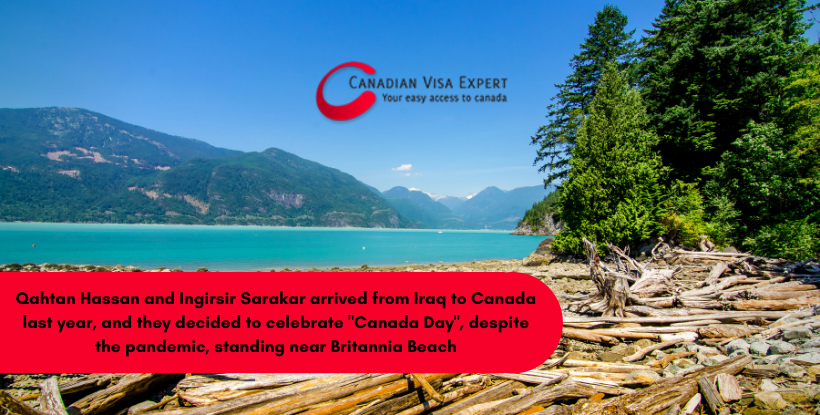 Kevin Thomas and Stephanie Palie, along with their five-month-old, spent the day at ByWard Market. Couple Lin Lu and Ziyuan Di relaxed in Major's Hill Park. Immigrants Qahtan Hassan and Ingirsir Sarakar arrived in Canada from Iraq last November. This was their first celebration of Canada Day, Sarakar said, while standing near Britannia Beach. She said it had been a long first year, but agreed it was a special day. Adegoke Sofumade said the pandemic has forced him to appreciate the support of family and friends like never before. He arrived in Canada from Nigeria seven years ago. He said his large family is helping each other. Sofumade and family and the family of colleagues enjoyed the holiday at Britannia Beach.
Contact Canadian Visa Expert for help with the immigration process. Their team will answer any questions you have.