You may be surprised to learn that the middle class in Canada is growing smaller. However, this is good news because more Canadians are joining the wealthy class.
In 2015, the Pew Research Center did a study on 111 countries around the world and reported that Canadians are getting richer at a quick rate, as incomes are soaring.
Between 2001 and 2011, only a few countries increased as much in middle income wealth, and those countries were Norway, Denmark, Luxembourg, The Netherlands, Iceland, and Finland.
Canadian Visa Expert has helped thousands of people who want to apply for a visa to move to Canada to live and work.
This same report showed that 56% of Canadian households with four members were in the high-income bracket in 2011, which was the same percentage as the United States for that year and higher than Western Europe at 44%.
Also in 2011, 36% of this same size household in Canada were in the upper-middle class compared to only 32% in the U.S. and 44% in Eastern Europe that year.
In 2011, only 6% of typical families were in the middle class, which compared to 7% in the U.S. and 40% in Eastern Europe.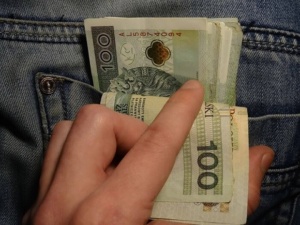 Just 1% of Canadian households with four members was categorized as lower income. This is less than the 3% in the USA and 2% in Western Europe.
Within the ten-year period of 2001-2011, the percentage of typical families in Canada with a high income rose from 49% to 56%.
The middle-income bracket went from 9% down to 6% in that same period of time. The U.S. saw a decline from 58% down to 56% for middle-income Americans for typical families.
According to the Pew Research Center, "Not only is income inequality lower in Canada in comparison with the US, but, unlike in the US, there was no increase in inequality in Canada from 2001 to 2011."
If you are considering moving to Canada, contact Canadian Visa Expert. Canadian jobs pay well, and residents are able to continue to see their wealth increased as they enjoy a high standard of living.
Thus, there is less inequality in Canada than what is seen in other countries, including the United States.