The Canadian government has set a target of allowing 401,000 immigrants in the country in 2021
The plan is to compensate for the significant decline in numbers during 2020 due to the global pandemic. Canadian Immigration Minister Marco Mendicino said the government is committed to allowing a large number of immigrants in the country to support the economy and the declining population. He said the goal is to attract laborers to fill open positions in areas facing severe employee shortages.
If you are considering relocating for a job opportunity, contact Canadian Visa Expert. They will walk you through your visa options and help you apply for the best one for your situation.
The 2021 plan allows 5,500 immigrants to relocate to Canada for humanitarian and compassionate reasons; 59,500 protected persons or refugees; 103,500 family members; and 232,000 in the economic class. 
Protected Persons and Refugees
Mendicino said with close to 60 percent of new immigrants being in the economic class, the plan shows the goal of focusing on Canada's economic situation. He is confident the government will meet the numbers even with the global crisis happening. They will work around current travel restrictions, yet, adhere to mandatory quarantines and other safety measures.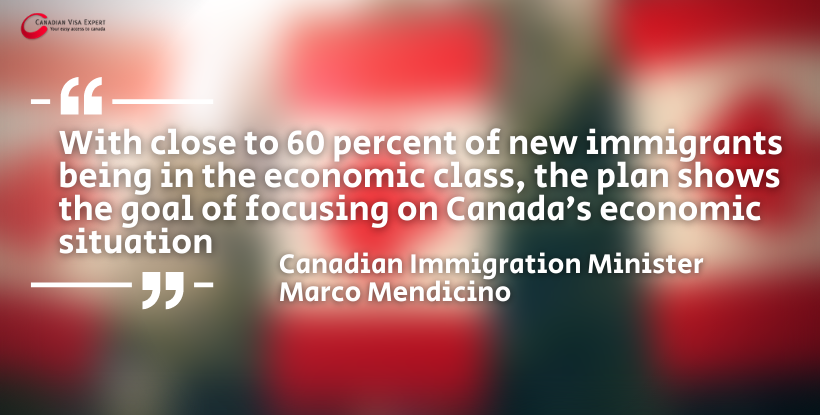 At Canadian Visa Expert, we pride ourselves on helping people from all around the world immigrate to Canada. The team of experts will give you a confidential personal assessment to determine what the best option for you is to reach your immigration dream.
This ambitious three-year plan by the Canadian government is geared to bring in skilled workers, refugees, and family members. The first year will allow 401,000 new permanent residents in the country; in 2022, 411,000 newcomers; and 421,000 in 2023. The numbers will represent one percent of Canada's population, increasing close to 50,000 every year of the plan.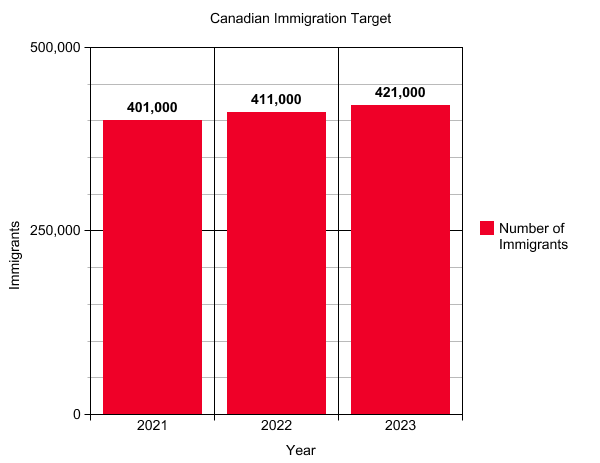 If you and your family are dreaming of a new life opportunity, contact Canadian Visa Expert. They will walk you through the immigration process from start to finish.