Perhaps you have read the stories about how millennials are being cheated out of a high standard of living.
In Canada, however, this simply isn't true because adults between the ages of 25 and 34 are living very well.
TD Economics released a report in 2015 stating how Canadian millennials are doing better than both previous generations and millennials in the United States.
Canadian Visa Expert has provided assistance to thousands of foreign nationals who want to move to Canada to work.
According to the report, Canadians born between 1980 and 2000 are more likely to be homeowners than earlier generations.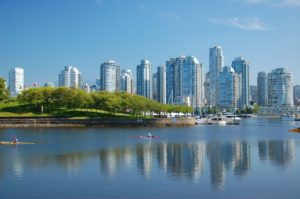 In fact, 50% of millennials in Canada owned their own homes by 2015, which can be contrasted with only 40-43% of Canadians in the "Baby-Boomer Generation" (1945-1965) and "Generation-X" (1966-1980).
This "Millennial Generation" in Canada even beats the United States millennials in homeownership, as only about 36% of young adults in that age group have their own homes.
Millennials in Canada also have more education than those from earlier generations. When compared to their American counterparts, they also don't owe as much for student loans and they have greater wealth.
While the "Great Recession" around 2008 was difficult for both Canadian and American millennials, Canadian young adults bounced back faster.
The government in Canada knows that millennials are in the prime of their lives and have the potential to work in the country and help with the economy for many years.
That is why Canadian immigration through the Federal Skilled Worker Program (FSWP) offers the maximum number of points possible for young adults who are in the 18-35 age group.
Canadian Visa Expert knows how to help people who are interested in working in Canada.
Points are given for the FSWP based on a variety of factors including education, work experience, adaptability, language skills, and job offers.
Foreign workers with needed skills who achieve at least 67 points out of 100, as well as passing the health and character criteria, and meeting other requirements, are likely to be eligible for "Express Entry" into Canada.
If you are a young adult who wants to work in Canada, and you are skilled and have received a good education, contact Canadian Visa Expert today to learn if you are eligible to move to Canada to work.