Foreign travelers visiting Canada will need to show proof of vaccination to enter the country. They must have had a complete round of the Pfizer, Moderna, or AstraZeneca vaccines or one dose of the Johnson & Johnson vaccine at least two weeks before entering the country. Travelers are required to use the government's ArriveCAN portal to submit information. Once entering, you will need to follow each province and territory's public health measures. Fully vaccinated US permanent residents and citizens will be able to visit without quarantining for two weeks. People from other countries will be able to enter on September 7, 2021. New Canadian Permanent Residents have been allowed to enter Canada since June 21, 2021, following the closure of the borders in March 2020.
There are many opportunities available for you and your family living in Canada. Contact Canadian Visa Expert today and begin the process.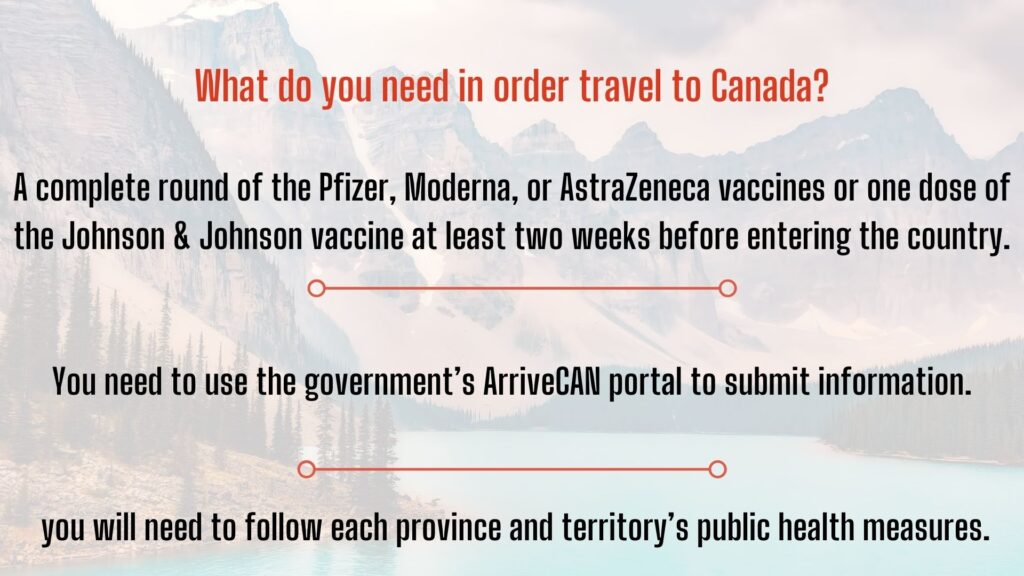 All travelers need to have a quarantine plan in place in case they are not accepted by the Canadian government. Unvaccinated or those not completely vaccinated will be required to quarantine for 14 days. As restrictions are easing, fully vaccinated Canadian citizens are no longer required to quarantine. The White House has not announced a reciprocal deal for its northern neighbors. The US is continuing to review the travel restrictions in place. Any decisions about reopening travel will be led by the public health and medical experts, according to Jen Psaki, the White House press secretary. A Democratic representative said he is disappointed that the United States has not followed Canada in reopening the border. He mentioned putting pressure on the administration. Canada is a welcoming country and has many opportunities for immigrants. Contact Canadian Visa Expert today!