The year 2020 started with a worldwide pandemic causing the biggest economic slowdown since the Great Depression
Millions of Canadian workers were suddenly without a job, shut in their homes for several months, and at risk for a deadly virus. In this national crisis, it would be assumed Canadians would become protective and more wary of new immigrants who could take their jobs and bring additional health risks to the country.
Surprisingly, the majority of Canadians have become even more open to newcomers over the past year. According to a new survey, the Canadian population is continuing a trend to accept and support refugees and immigrants, surpassing record levels that are the highest in the past forty years.
Now is a great time to relocate to this welcoming country. Contact Canadian Visa Expert for advice on the immigration process.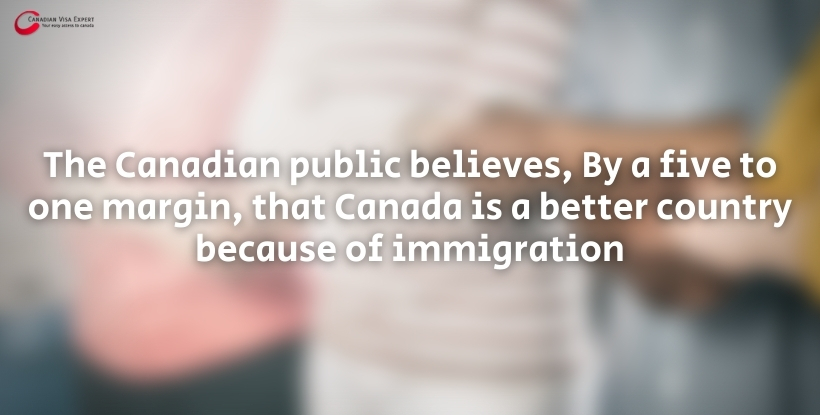 By a five to one margin, the public believes Canada is a better country because of immigration, not a worse one, and they say it is because of the diverse, multicultural cities. The most astonishing aspect of the new trend is it is across the board in every province and territory.  Demographic sectors, even those where opinions have not been so positive, are joining the views of their fellow Canadians.
This public support for Canadian immigration could be a result of several things. The pandemic could have brought a "we are in this together" mentality. The understanding of the importance of immigration to maintain a healthy economy, or the reaction to the dramatic political instability in the US and Canadians determined to not be like them, could all play a part in the support.
Contact Canadian Visa Expert for help applying for a Canadian visa.