When people immigrate to Canada, they must decide where they want to settle. Here are 5 top cities to live in Canada – recommended by Canadian Visa Expert!
Vancouver is the largest city in British Columbia and is nestled between beautiful mountains and the Pacific Ocean.
As a major hub for the Canadian film industry, Vancouver is known as the "Hollywood" of Canada, but there are also many high-tech, construction and other jobs there.
In 2016, the Economist Intelligence Unit (EIU) ranked Vancouver the #3 most livable city in the world, while the Mercer international human resources firm rated Vancouver #5 for quality of life.
These are just some of the reasons that Canadian Visa Expert recommends Vancouver as a prime place to live in Canada.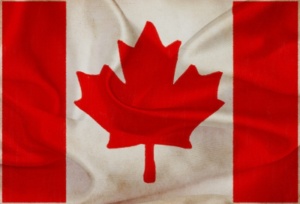 Ottawa is located in the province of Ontario and is the national capital of Canada. Many people who work in Ottawa are employed in government, high-tech or healthcare.
In 2016, Ottawa was ranked by MoneySense.ca as the #1 city to live in Canada and, therefore, Canadian Visa Expert also suggests that immigrants think about settling there.
Toronto is the biggest city in Canada and is found in the province of Ontario. As a top destination for people who immigrate to Canada, this multicultural metropolis is a very comfortable place for Canadian newcomers to settle.
Toronto is famous for the CN Tower and Toronto International Film Festival. Known as Canada's financial capital, Toronto is also a major center for Canada's high-tech sector and film industry. In 2016, the EIU ranked Toronto as the #4 most livable city in the world.
Montreal is the largest city in Quebec and is the second most-populous Canadian city. Montreal has a unique French-Canadian flair and is famous for its Montreal International Jazz Festival.
Many people work in Montreal's high-tech, financial and pharmaceutical industries, among other business sectors. Canadian Visa Expert notes that immigrants who want to live and work in Montreal should have good French language skills.
Calgary is found a short drive from the spectacular Canadian Rockies and is the perfect place to live in Canada for those who enjoy the Great Outdoors.
Besides being the biggest city in the province of Alberta, Calgary is known for its Calgary Stampede rodeo and was ranked by the EIU as the world's #5 most livable city for 2016 (tied with Adelaide, Australia).
Top business sectors there include energy and financial services.