The Economist Intelligence Unit (EIU) ranked Vancouver, Toronto and Calgary among the top five "most livable cities" in the world in August 2016 out of the 140 cities it evaluated around the globe.
The EIU researchers made their assessment based upon five major "livability" factors: culture & environment, education, healthcare, infrastructure, and stability. Therefore, if you immigrate to Canada with the help of the Canadian Visa Expert team, you may want to consider living and working in Vancouver, Toronto or Calgary.
Vancouver is known as Canada's Gateway to the Pacific and has been referred to as the Canadian Hollywood and Silicon Valley, because of its thriving film and high-technology sectors.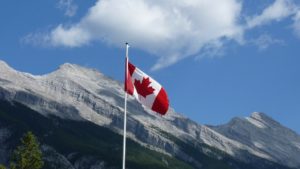 Many people who work in Vancouver are also employed in trade; construction; healthcare; professional, scientific and technical services; and manufacturing.
While Vancouver received a high overall score of 97.3 from the EIU, this Canadian seaside city obtained perfect scores of 100 for culture & environment, education and healthcare.
No wonder 28,379 people approved to immigrate to Canada in 2015 decided to settle in Vancouver. The immigration consultants who collaborate with Canadian Visa Expert can evaluate your eligibility for immigration to Canada.
Toronto is Canada's largest city, famous for the soaring CN Tower, Toronto International Film Festival, many ethnic neighborhoods and its relatively close proximity to Niagara Falls. Many high-tech jobs in Canada are centered in the Greater Toronto Area, along with employment in aerospace, automotive, clean energy, creative industries, film, financial services and manufacturing.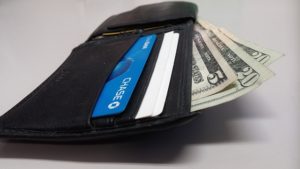 Toronto was given an impressive overall score of 97.2 by the EIU researchers, but for education, healthcare and stability, the city received perfect scores. With all that it has to offer, it is not surprising that Toronto is the top destination for people who immigrate to Canada, attracting 82,108 Canadian newcomers in 2015. If you want to immigrate to Canada, contact Canadian Visa Expert.
In 2015, 21,693 new immigrants moved to Calgary, which is known for its 10-day Calgary Stampede (rodeo), as well as being a short drive from the beautiful Canadian Rockies.
Key sectors of Calgary's economy include the energy industry, financial and business services, logistics, technology, manufacturing and transportation. Calgary scored 96.6 overall on the EIU livability scale, but earned 100% for education, healthcare and stability.
Whether you move to Calgary, Toronto, Vancouver or another great city in Canada, the professionals at Canadian Visa Expert can guide you confidently throughout the immigration procedure.