Experiencing Quebec is a unique experience that is a mix of Canada and France all rolled into one! Canadian Visa Expert is an immigration service that helps people obtain Canadian visas to live and work in Canada.
Quebec is in the eastern part of Canada and is surrounded by the Canadian provinces of New Brunswick, Newfoundland, and Ontario. It is also bordered by the U.S. states of Vermont, Maine, New Hampshire, and New York. The largest province in Canada, Quebec covers over 1.5 million square kilometers.
With the second largest population of any Canadian province, Quebec has over 7.9 million residents (2011), and the majority of the residents live in or around Quebec City and Montreal. Both of these two cities have large communities of immigrants and economic opportunities. Contact Canadian Visa Expert for more information on getting a Canadian visa to live in Quebec!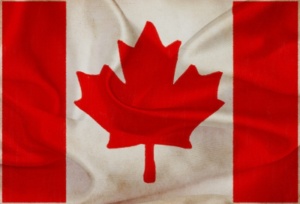 Quebec also boasts the second largest population in Canada (after neighboring Ontario), with 7,903,001 residents (2011), the majority of whom live in or around the Montreal and Quebec City metropolitan areas. Montreal has the largest population in Quebec, with 3,824,221 residents (2011), followed by Quebec City with a population of 765,706 (2011). Both cities are favored by foreign nationals considering Quebec immigration because of their large immigrant communities and outstanding economic opportunities.
Quebec's life expectancy is one of the highest in the world! Men live an average of 78 years of age while women live to be around 83 years. With the excellent healthcare system in Canada, this is not too surprising. Canadian Visa Expert helps people who are interested in immigrating to Canada. If you are in this category, you should consider Quebec because everyone there, including immigrants, get free basic medical care through the Quebec Health Insurance Plan.
Quebec is unique because most of the population there speaks French as their first language. Therefore, if you plan to move to Quebec, it will be important that you learn to speak French as soon as possible. Contact Canadian Visa Expert today for more information on the steps you should take to get your immigration plan in action!