When people are trying to immigrate to Canada, they often will need help to know the correct process, handle paperwork, and more. If you want to immigrate to Canada, be sure that any assistance you get is not actually a scam.

Canadian Visa Expert is an example of a legitimate, privately-owned company that works with immigration consultants to help people who want to move to Canada.
The Canadian government's website offers free information to people who want to immigrate to Canada; however, many people want individualized help from experts in the immigration process.
Instead of a scam, Canadian Visa Expert is a team of professionals who work hard to make your Canadian immigration process as uncomplicated and quick as possible.
When you know it's time to immigrate to Canada as a permanent resident, you should contact Canadian Visa Expert to get the assistance you need. Here are some reasons that you can know that Canadian Visa Expert is not a scam.
Watch Canadian Visa Expert's client Testimonial:
Unlike a scam, Canadian Visa Expert works with members who are registered with the Immigration Consultants of Canada Regulatory Council (ICCRC).
These consultants are paid by Canadian Visa Expert to assist us as we help people who want to immigrate to Canada. This is a choice that we have made in order to provide the most professional, expert services to our clients.
When you make the big decision to immigrate to another country such as Canada, you appreciate the personalized care you receive from companies like Canadian Visa Expert.
Scams do not provide this type of care to you, but we will take the time to evaluate your information and also inform you regarding the likelihood of being eligible for Canadian immigration.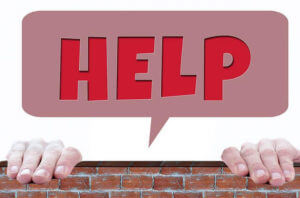 If it appears that you meet the qualifications, Canadian Visa Expert's immigration consultants can guide you through the process to be sure that your forms are correctly submitted and that you have all your questions answered accurately.
Our team works hard to ensure that there are no errors on your application.
Another big difference between a scam and Canadian Visa Expert is that we work with major credit card companies to take your payments, provide you with a receipt, give the service that you paid for, and provide you with customer service care as needed.
In addition, unlike a scam, Canadian Visa Expert has helped many clients receive a Canadian permanent resident visa so they can get moved to Canada to live and work.